Welcome to kcimart.com. Below we will show how you can easily pick the choicest products and complete the purchase.
Ordering is Easy, Quick, Safe and Secure on our site.
1. Select SHOP BY CATEGORY option on the Header Menu below the Store Logo.
2. Select the Department under the Main Categories that you wish to purchase products from (ex: Gourmet Cookies under Gourmet Food). This will open the Gourmet Cookies Department Page.
3. Select the Product that you wish to purchase (ex: Karachi Fruit Biscuits 400g). This will open the Product Details page which shows the Product Description, Ingredient Information, Nutritional Facts, Shipping Weight and Reviews where applicable.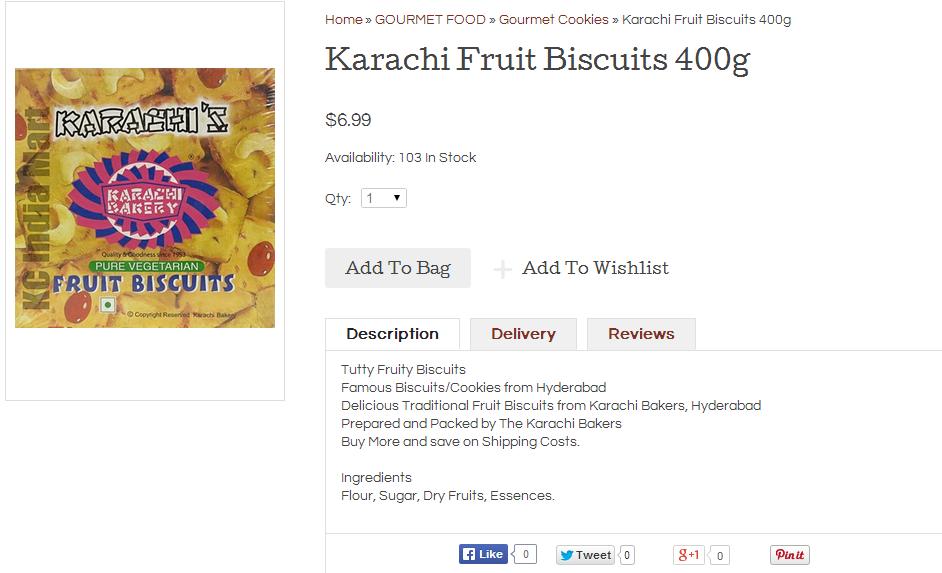 4. Select the Quantity Required from the Qty Drop Down Box and hit "Add To Bag". Product will be added to your Shopping Bag. You can contine adding more Products, View the Shopping Cart or Go to Check Out by clicking the corresponding buttons on the Cart Panel on the Header. Below we will show the Shopping Cart Page.
You can modify the Quantities in the Shopping Cart Page, Estimate your Shipping Charges, Continue with Shopping or Go To Checkout.
5. Click on the Go To Checkout link to navigate to the CheckOut Screen. On this screen you should enter your Billing/Shipping Address, Enter the Payment Details and Select the In Store Pickup Option for Shipping Method.
You can also create an Account for future use and Order Tracking and several other features. You can also submit any Custom Notes for your order in the Comments Box.
Fill all the Details and hit the "Make Payment" button. Confirmation screen will appear with the Order Id and a Confirmation email will be sent to you with all the Order Details.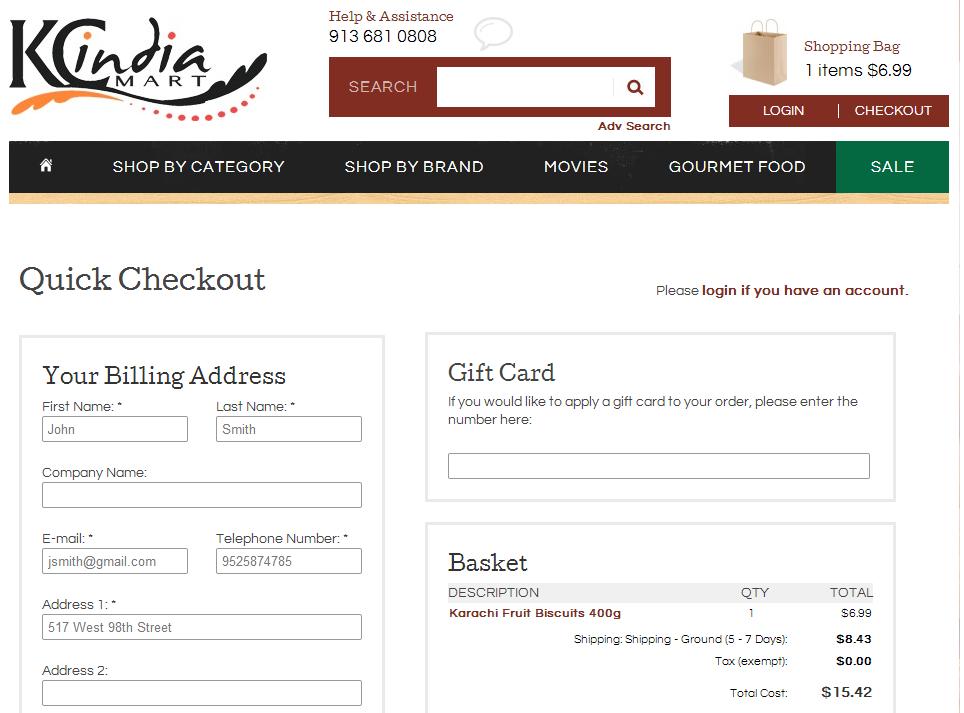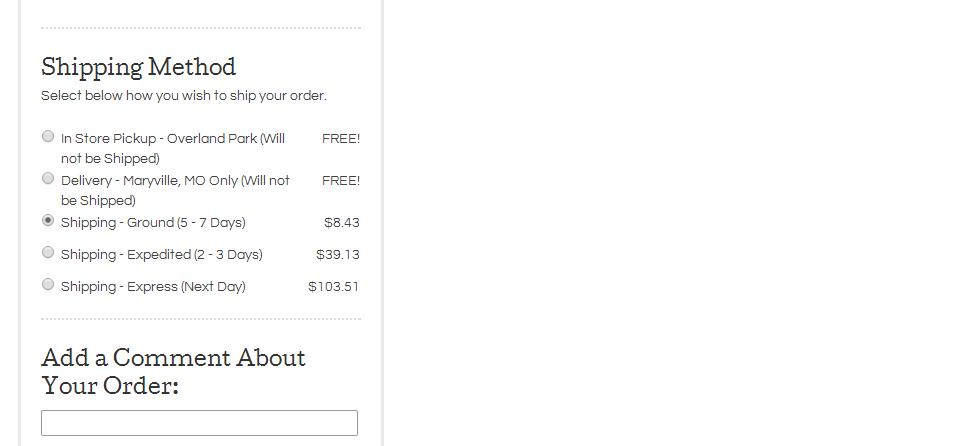 6. KC India Mart will send out an email once your order has been packed and ready to be picked up.